A Timeless Classic
Canvas Complete is series of printing and finishing services to create a wall-ready product for your customer.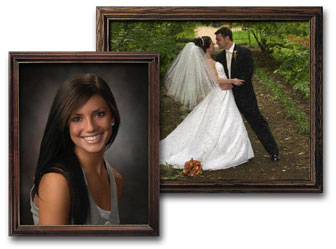 Available only for 16x20 and 20x24 sizes. Not available for Value Service prints.
How it Works
Your photo is first printed on professional quality Kodak photo paper. Once inspected for color quality, it is heat-pressed onto canvas and mounted to masonite board. The mounted print is then seated in the frame of your choice and finished.
No fads, no frills … just a distinguished presentation of your photograph.