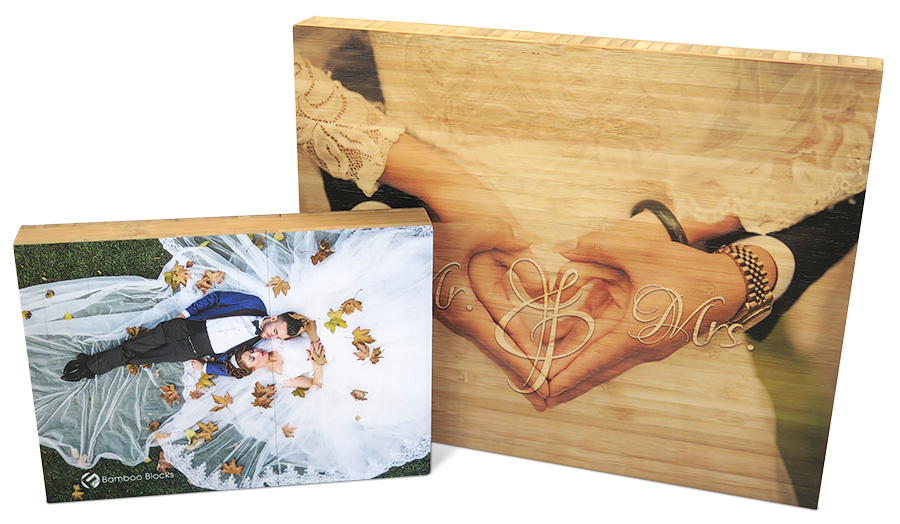 Natural, rustic and beautiful...
with an impressive amount of detail.
Bamboo Blocks are 1-inch thick blocks of bamboo with images printed in ink directly onto the wood surface, showing the natural texture and beauty of the wood. Print with the clear wood option, and your photos will blend transparently with the bamboo surface and still show the delicate detail of bridal lace. White Ink will let your whites remain pure while still showing some of the texture of the wood beneath.
Choose from:

One side printed – ready to hang from routing on the back
Two sides printed – stands freely on a shelf or desk

Sizes available:

5x7, 8x10 and 11x14
Finish Options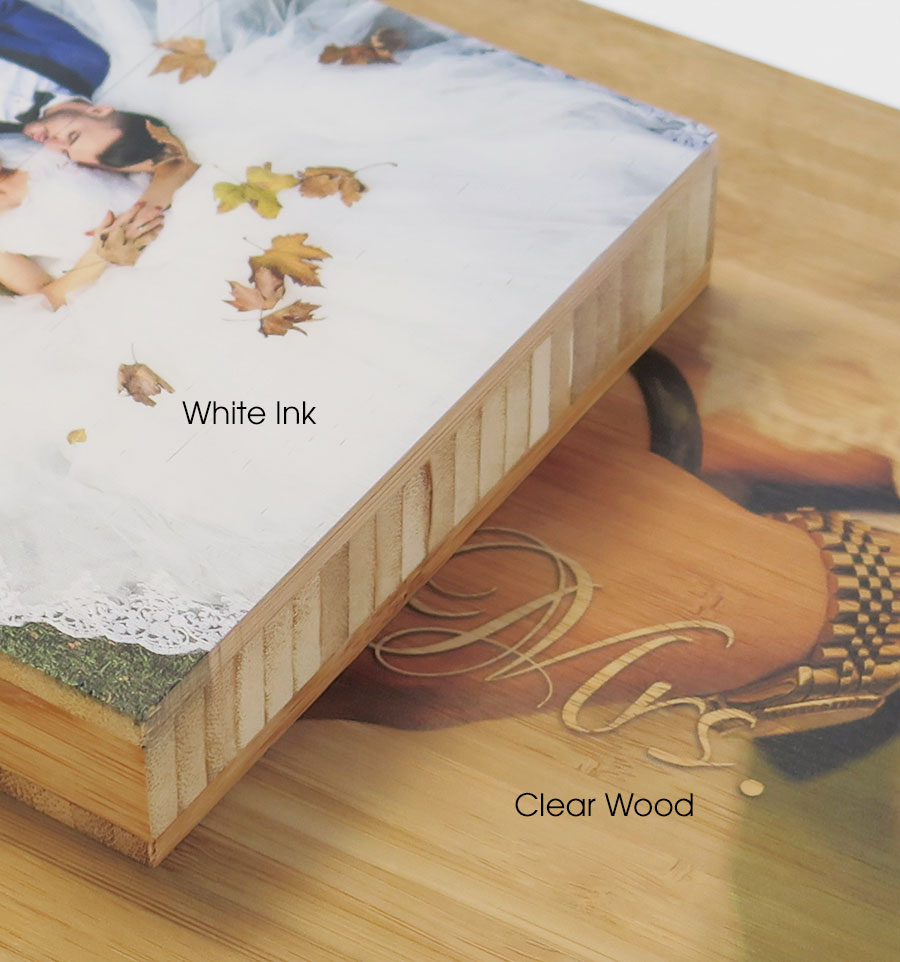 White Ink
A layer of white ink is printed beneath the other inks, allowing for whites to be "white" in the final print. Grain may still faintly show through, and the natural texture of the wood is still visible.
Clear Wood
No white is used in the printing process, so colors blend transparently with the natural bamboo surface. With this option, "white" becomes wood grain, making your image artistically rustic and giving your customer a unique display piece while still retaining fine details.
The swatch options in ROES can give you some idea of how the colors in your photos will react.
About the Surface
Your image is printed directly onto the wood surface, and the characteristics of the wood (including the grain, indentations, texture, etc.) may be visible on the finished product.
The natural imperfections of the wood are what make the product beautiful and unique, and we cannot predict where they may fall in your image. Because of this, we cannot consent to remakes or issue credits solely for these natural characteristics of the product.
Available Designs
All sizes of bamboo blocks are available with a full-bleed, Designer-Suite-enabled, version.
Design 01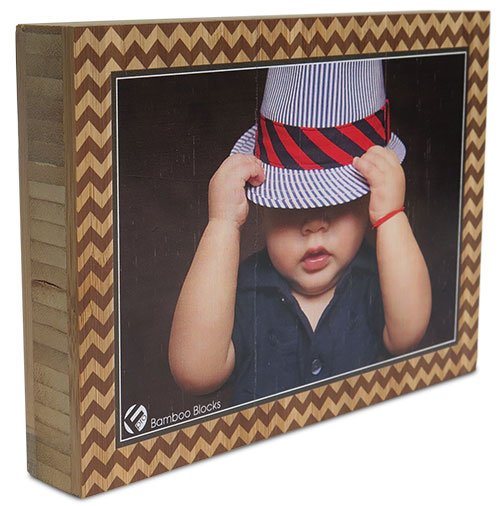 Design 1 features a color-changing, patterned border around a framed image node. Drag your pattern choice from the top of the screen into the work area.
This border always prints as clear wood with your choice of white ink or clear wood for the image node*. Pattern options are available along the top of the work area.